Voiceover, Music and Video Specialists
For those who might be interested some shots of the
Canon XL1 with a Lectrosonic Receiver Velcroed to the
Battery plate.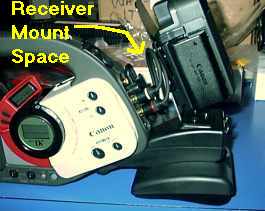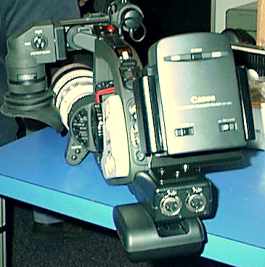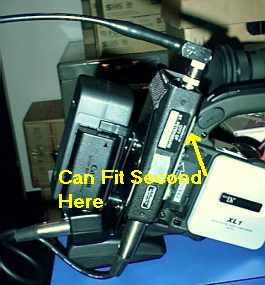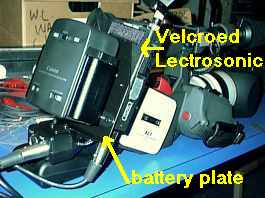 It's a bit of a tricky manuver but is workable. You need to watch the door covering
the rear A/V connections. Close it half way. Apply Velcro to the Battery Plate and make sure the XLR connector is farthest from the Camera Body.
Sad thing; You can't fit the Camera in the Canon hard case with the MA100 connected. Damn shame, it's a real nice case.
Back to AV911
Member of USA HyperBanner